Sony PlayStation 4K – Is PS4 4k ready?
You bought a brand new 4K TV and perfect sound system, but there is still something missing. Gaming consoles are always a bit behind the current technology, but now the wait is over. Sony PlayStation 4K is at our door.
It's official! The 4K Sony PlayStation 4.5 is coming. Sony executive Andrew House confirmed that console that supports games and videos in 4K resolution is in the works. We know that it wont be at E3 2016, but according to Sony we can expect it soon.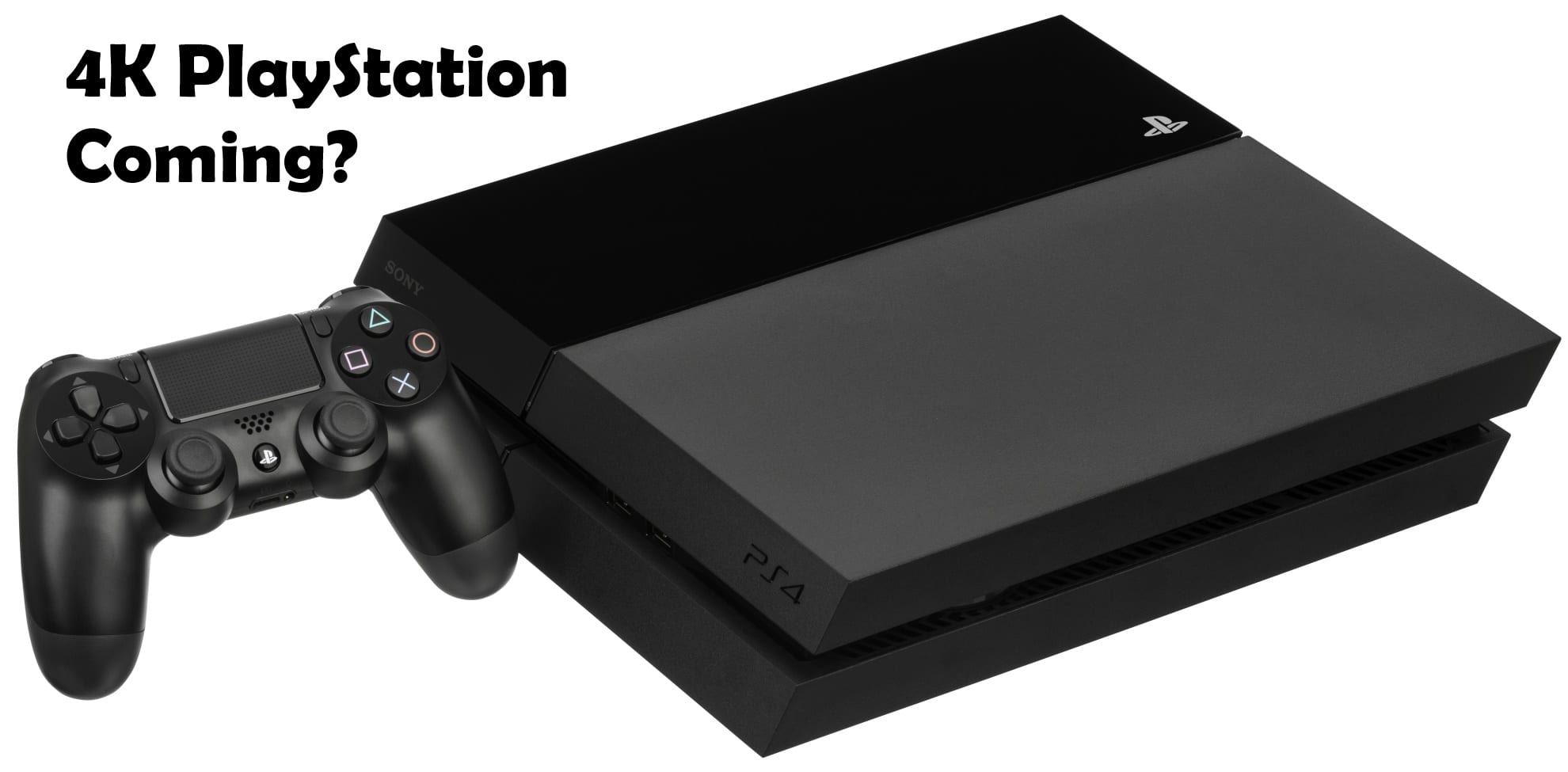 Is this a replacement for PS4?
As the name says, this is PS 4.5 or PS4K, but not PS5. This is something like an "s" upgrade on iPhones. New PlayStation 4.5 will have 4K and VR support but you will be able to buy regular PS4 until the PS5 is released in the future.
VR support for Sony PlayStation 4K
VR support is coming with this huge update, so that will be a whole new level of gaming. And maybe also 4k streaming, but that is unconfirmed.
Hardware
So what is inside this beast? Sony didn't release the specs of the new PlayStation but according to reliable sources we can expect, 8 core CPU running on 2,1 Ghz, upgraded AMD GPU working at 911 MHz with 36 compute units and 8 Gb of GDDR5 RAM. That may not sound like a huge numbers but you have to take into consideration that consoles are way more optimized than your PC, so with less you get a lot more of raw performance. With this performance it should be able to play 4k movies.
Is PS4 4k compatible?
Good news for all PS4 games holders: all games that are compatible with PS4 should be compatible with new refreshed PS 4.5, and not only that, but some games will offer 4K resolution functionality.
Is Sony PlayStation 4K ready and how much will it cost?
Unfortunately, there is no exact release day, but we can expect it in late 2016. or early 2017. Suggested price will be set at 399$.
In conclusion, there is still a lot of unknown things about the new PlayStation 4K, but for all of us that like gaming in high resolution and are looking forward to new VR games, these are some really good news.