Best DIY Security System for Your Home?
If you are thinking about investing in security system for your home but price and complications with installing the system have stopped you from going any further. Abode Starter Kit may be the solution for you. It's an excellent entry-point into DIY home security. It really has everything — a Z-Wave and ZigBee hub with a built-in siren, two door/window sensors, a battery-powered security camera and motion detector, and a key fob for remote arming and disarming. Setting up Abode's starter kit begins with the related app. Download the Android or iOS software and follow the instructions to pair all of the accessories.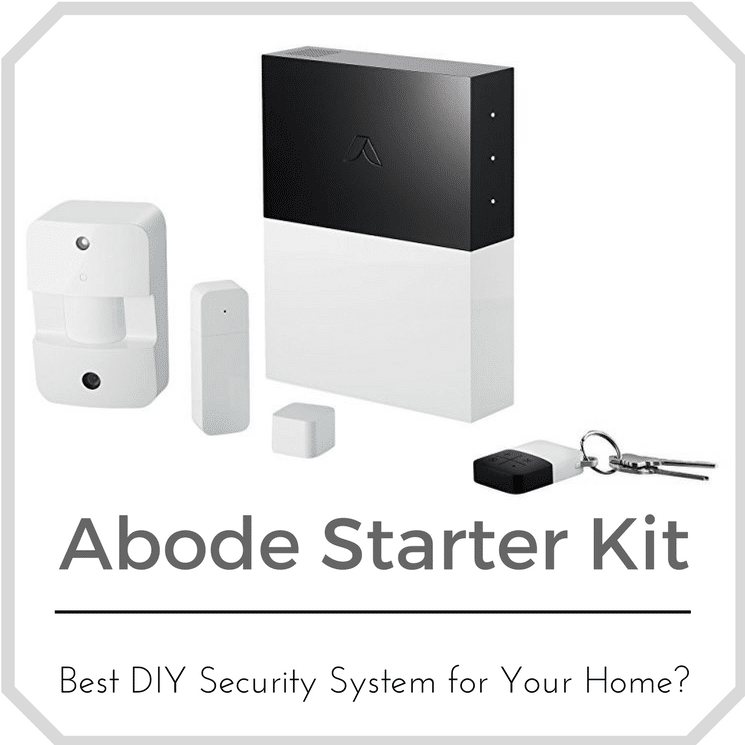 Starter kit includes Hub, Door/window sensors, security camera, motion detector, and key fob.
Hub — Connects to your Wi-Fi router via an included Ethernet cable and power adapter. It works with select Z-Wave and ZigBee devices, has a 93-decibel siren and a 12-hour backup battery. See the complete list of compatible Z-Wave and ZigBee devices here.
Door/window sensors — Attach to a door, window, cabinet or anything else to track opening and closing.
Security camera and motion detector –– This 90-degree battery-powered camera doesn't offer live streaming, but it will take three images when the system is armed and it detects motion.
Key fob – Stick it on your keychain to arm and disarm your system remotely.
If you want details how the system works you can check their "How it Works" page.
Abode's system is more expensive up front, but unlike Scout and Simplisafe, there aren't any required monthly fees. Abode also offers more smart-home integrations than its fee-free counterpart, iSmartAlarm. Its starter pack also comes with a camera — a unique feature that none of the other starter packs offer.
Here you can check their plans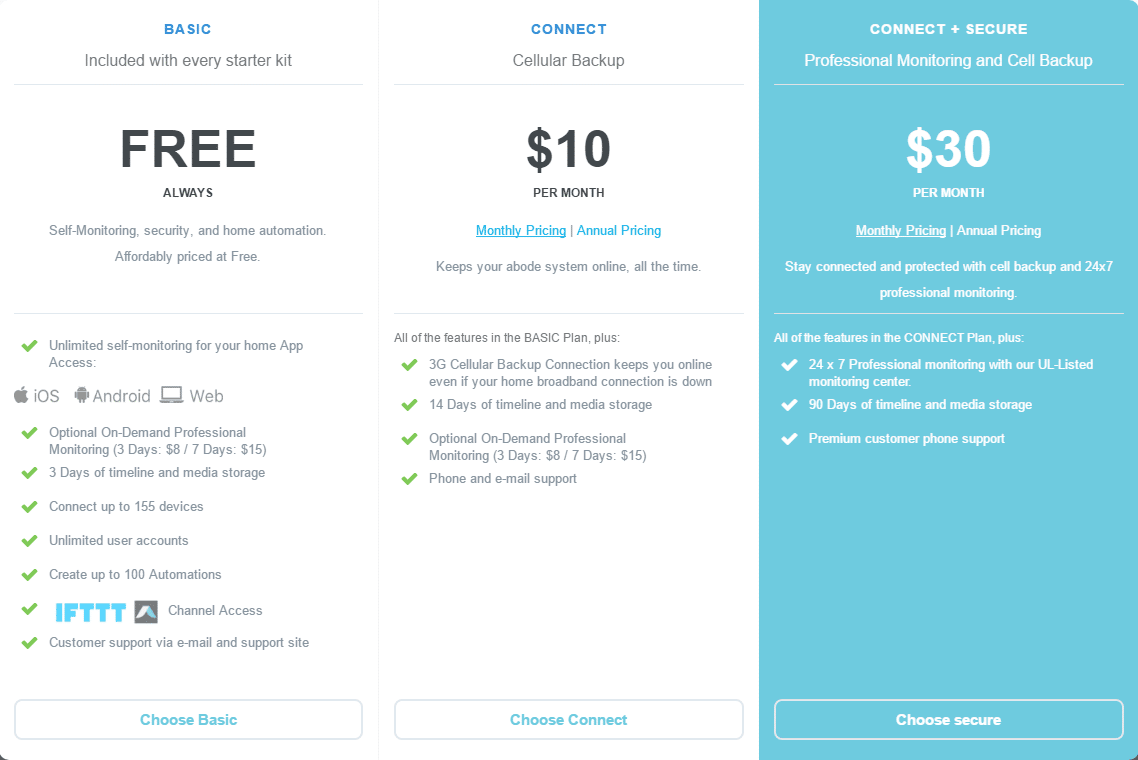 If you are interested in this security system for your home you can buy it here or get more information. https://goabode.com/